"It's more than just an auction, it's a lifestyle"
Here's whats coming up at

3
June
Sunday June 3th, 2018. 1:00pm Eastern
Live auction held in the Western Communities:
Loxahatchee, Wellington, Royal Palm Beach
Here's what you have missed:
12
Nov
SUNDAY NOVEMBER 12TH, 2017. 1:00PM EASTERN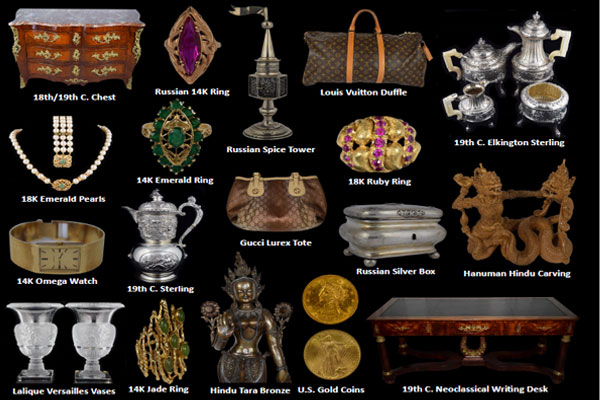 Here's what you have missed:
7
May
Sunday May 7th, 2017. 1:00pm Eastern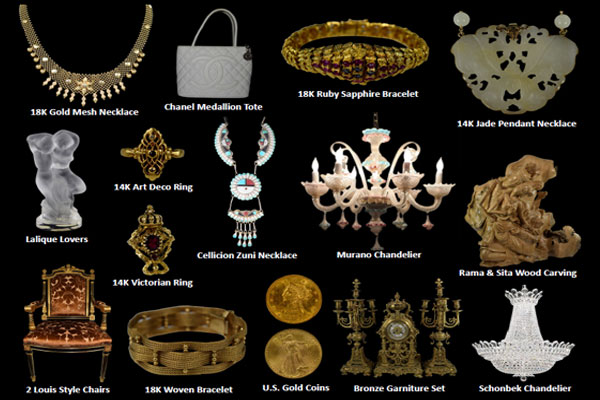 22
Jan
Sunday Jan 22nd, 2017. 1:00pm Eastern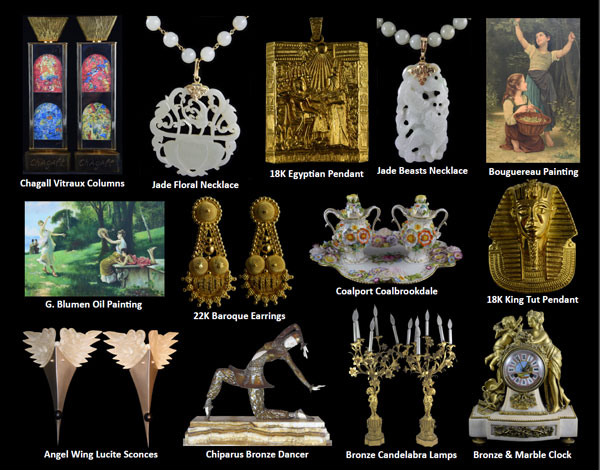 16
Feb
Thursday Feb 16th, 2017. 1:00pm Eastern
Fundraiser Auction- National Council of Farmer Cooperatives- 88th Annual Meeting
12
Feb
Sunday Feb 12th, 2017. 1:00pm Eastern
Charity Fundraiser Auction- Equestrian Aid Foundation. Special presentation: Althea
16
oct
Sunday Oct 16th, 2016. 1:00pm Eastern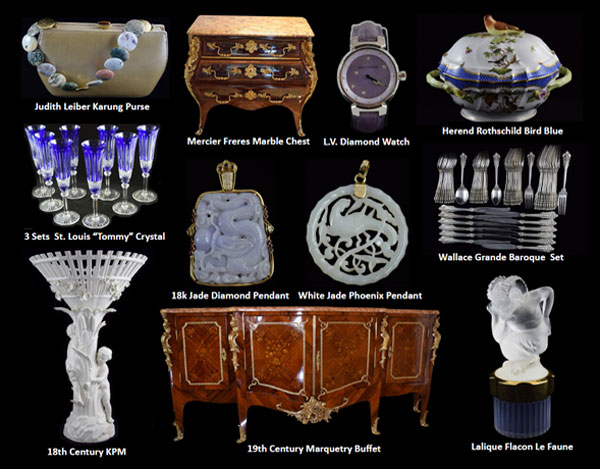 24
july
Sunday July 24th, 2016. 1:00pm Eastern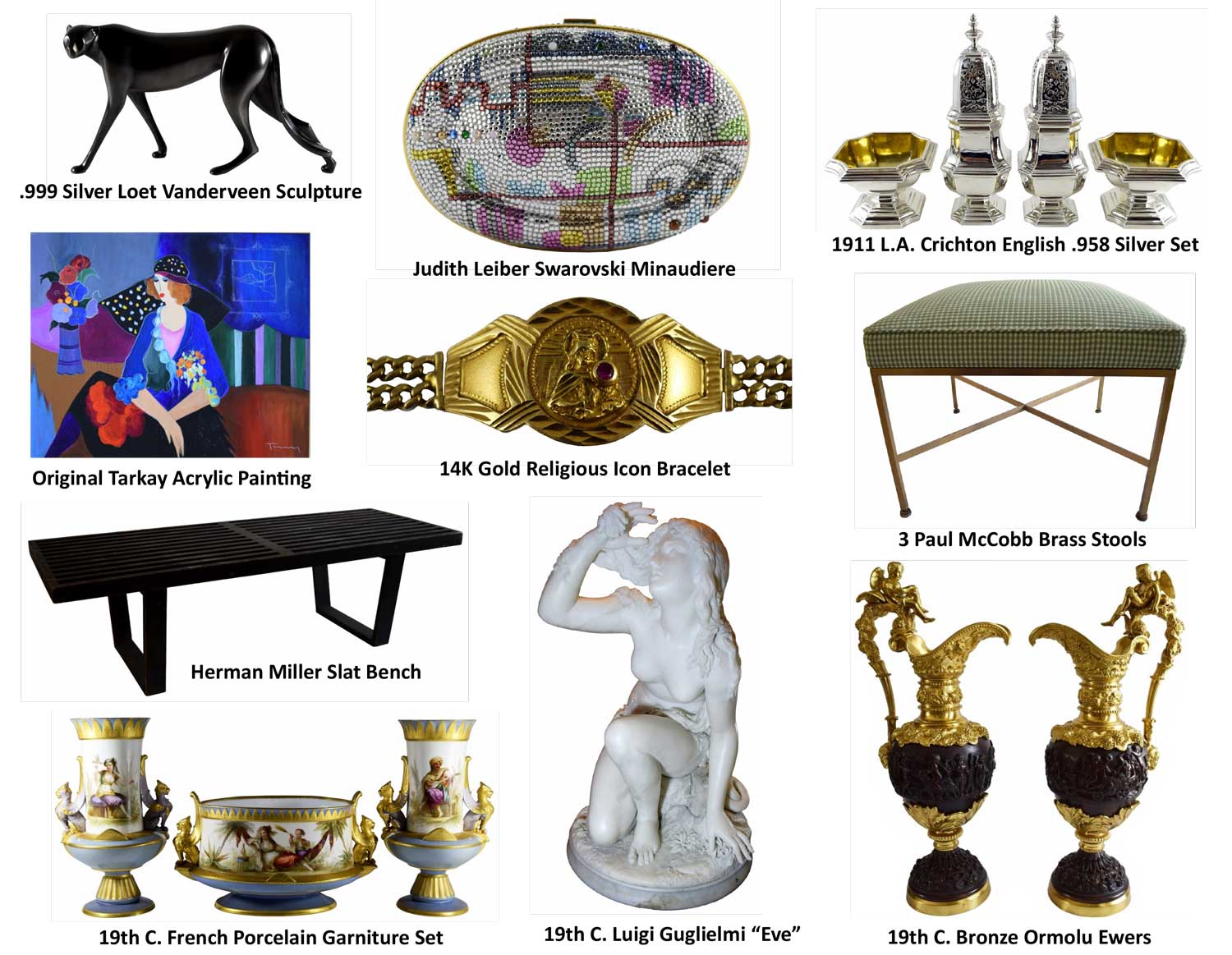 Buying
Auction Life offers four types of bidding including

Telephone and Absentee Bidding

Internet Bidding

Internet bidders are required to register online before bids will be accepted. Bidding is available via LiveAuctioneers.com, Invaluable.com and eBay live.  Please note that there is an additional 3% buyer's premium on Liveauctioneers and an additional 5% buyer's premium on Invaluable and eBay live.


In-House Bidding

In-house bidders are required to register in person prior to the auction. 20% buyer's premium.


Condition Report: A courtesy condition report may be requested by e-mailing or faxing our office. We cannot accept requests by phone and cannot guarantee that requests made less than 24 hours before a sale will be completed.
Selling
Auction life

is always seeking quality consignments as well as offering outright purchases as well.

When considering the sale of your property at auction many decisions come to the table. Among the most important of those decisions is the company you contract to present your objects on your behalf. Consignors come first at Auction Life! We understand that without our happy consignors, nothing else matters. We are committed to working hands-on with you through the entire process, making sure that you are well-informed and that the only surprises are good ones! Just as important, we understand that timely payment is important to you and offer a timely-payment guarantee.

Auction Life offers a complimentary auction valuation of your antiques, fine & decorative arts, and other collections. Our commission rates are among the best in the business, and include all research, cataloguing, photography and marketing.

To submit an item or collection for auction valuation, please send an email to auctionlifeflorida@gmail.com. Please include as much information as you can (photos, brief description, dimensions, any known history, etc.) and one of our Specialists will contact you.

Please feel free to contact us via

Seven Days a Week.
Letters & Testonials
about us
Our consulting specialists aside, sharing over 50 years combined experience in fields such as Jewelry, Fine Art, Silver, Diamonds, and Antiques, I have been heavily involved in the South Florida auction industry since 2010- as an Auctioneer, estate buyer, manager, auction coordinator, consignor liaison, in advertising, marketing, and public relations. Having worked with several auction galleries to improve and streamline their function; customer service, buyer satisfaction, consignor satisfaction, collection rate, customer retention, etc., I decided to take the very best of my experiences, knowledge, and expertise, and start my own auction company. I am proud to present to you: Auction Life, Inc.- complete auction and estate services.
Those of you that have worked with me in the past can expect the same great customer service, professionalism, and dedication to excellence. Those of you who have not yet worked with me, please give me the opportunity to show you smooth sailing. At Auction Life, our goal is to provide the best overall selling and buying experience for our customers.
Consignors come first at Auction Life! We understand that without our happy consignors, nothing else matters. We know that timely payment is important and offer a timely-payment guarantee. More importantly, we are committed to ensuring that each piece is thoroughly researched, professionally described and photographed. We advertise locally in South Florida, throughout the United States and internationally. Not to mention, marketed to our large in-house following of localcasual auction-goers, collectors, and dealers. This ensures that your items have the best exposure and the highest participation.
Not to worry buyers, we didn't forget about you! We are committed to making your buying experience with us a great one, that will have you coming back for more great auctions. You will be sure to find quality items, rare pieces and fresh-to-market collections.
Auction Life is dedicated to providing the highest level of service and professional standards in the industry to sellers and to buyers alike, trustees and executors, and others seeking appraisal and sale of antiques, fine art, collectible and jewelry at auction.
Free evaluation!
Fill out the form
F.A.Q.
What we sell?
Auction Life's catalogue sales include a variety of fine art, antiques, jewelry, bronzes, silver, gold and other decorative objects. We produce a full color catalogs featuring a photograph and descriptions of each object,. This allows us to spotlight your objects both in the gallery, online and in our publications.
How to schedule an estate walk through?
We are glad to preform a pre-auction evaluation of your estate or property. It is best to contact us via email, or over the phone to set up your personal evaluation. We are also able to give free object valuations by emailing our office. It is important to note that when considering selling an estate or collection it is best to preform an on site evaluation.
Estate and object pickup
Handling your property with safety and care is one of the most important aspects of selling with Auction Life. We have the experience and skill needed to safely handle and transport your property in the sale process. We are able to handle as much or as little in logistics needed, from your estate to our warehouse.
Why sell with Auction Life?
With registered bidders from all 50 states and over 75 foreign countries, our auction marketing network is ready to generate the results you are looking for. In addition to our online auction marketplace, your items are published to auction and auction related websites nationwide. Also, we invest significantly in marketing your assets to the world through a variety of traditional and non-traditional methods that are proven to generate results.
What is the process?
When we receive your items, we will have you sign a consignment auction agreement. At this time, we will also schedule your items for the next available auction. We will then bring your consignment to our warehouse to organize all of your items to be photographed, as well as write detailed descriptions for the online auction and in-house catalogs. Your items will be marketed worldwide and available for bidding online or live within our facility.
What happens after the auction?
The week following the auction is a busy week for us. We will be clerking the auction, creating and sending invoices, process payments from winning bidders, and helping to facilitate buyers to pick up and have their items shipped.
What do you charge?
We are paid a commission or percentage of the gross sales for your items. Our commission rate varies depending on the type of assets or property you are selling. We are happy to discuss our commission rates with you after talking to you about what you have to sell. There are no other fees for marketing, photography, or processing your items for the auction.
When will I get paid?
Auctions are settled 21 business days of the conclusion of the auction. In addition to the proceeds minus our commission, you will receive an itemized and detailed report outlining each item or group of items and what they sold for.
How do I get started?
If you have items to consign, give us a call at 561-757-1551 or email us at AuctionLifeFlorida@gmail.com
Terms / Payment
We accept Cash, Debit, Discover, Visa, MasterCard, Paypal, Wire Transfers, Cashiers Checks and Money Orders.
All items are sold AS IS WHERE IS, WITH ALL FAULTS AND IMPERFECTIONS.

Contact
Auction Life, inc.
(561) 757-1551
auctionlifeflorida@gmail.com
Copyright © 2016 Auction Life
All rights reserved. Design by www.dayanz.com